So most of us love us a good bargain, amirite? Personally, I love me a good sale or half-priced deal. Except when it comes to pizza because cheap pizza is bad pizza and pizza is life. Pizza is basically the gift that keeps on giving and its so warm and gooey and soft, unlike my stupid exes cold black heart. It's always there to make me feel better when I need it, and would never run away with my best friend and steal custody of my favourite fish. Anyway, where was I going with this?
Oh yeah discounts, bargains, cheap AF stuff. It all sounds fantastic in theory, but when it comes to writing content, beware! Because if you choose cheap SEO content writers, you are weak. Your bloodline is weak and you will die. Ok, you might not actually die, but your businesses online marketing opportunities might. And that's just the beginning.
I know it's appealing to save some coin wherever you can. And with the temptations of sites like Fiverr and Freelancer all fighting for your business and offering you a content writing service for the bargain price of $5 aus an hour, its easy to get suckered to save those dollar bills, yo! But by hiring a cheap writer not only are you getting a shitty sub-par product, but you are likely doing actual damage to your SEO strategy.
That's right El Cheapo, by getting cheap SEO content writers to help your SEO Strategy you're actually hindering it. Googles about as temperamental as the fuckboy you dated in university with even higher expectations for you.
We know that content is one of three biggest ranking factors for SEO, but not just any old content at that. It needs to be of the highest-quality, well-researched, informative and engaging to your intended audience. And do you really think your $5 an hour cheap SEO content writer is going to deliver that?Yeah. Not gonna happen, you guys.
Content is key to your SEO strategy and SEO is key to your business has a whole. So of all the places of where you want to save money in your business, why would you skimp on one of the most valuable resources there is? It makes as much sense as the comeback trend of wearing bike pants in public (I'm looking at you, Kanye!), or Justin Bieber's career return. Both should never have been a thing!
Why Your Cheap SEO Content Writer Is Ruining Your SEO Strategy.
1. It's Called Algorithms, And they are important.
Pandas, hummingbirds, and something called Fred. No, I'm not just naming my future pets, (being a single cat lady is so 2000), I'm pointing out these pesky algorithms, specifically related to content, that the Google Gods have developed, to ensure you're doing all the right things when it comes to creating content for your site.
The Panda algorithm rolled out in 2016 and kinda tipped everything on its head for webmasters hanging out in Dodge and taking short-cuts on their websites with low-quality, crappy content. Its focused on duplicated plagiarised or thin content as well as user-generated spam and keyword stuffing. Duplicated and plagiarized content speaks for itself, but if you are unaware of thin content, thin content is content that has little or no value to the user.
The Hummingbird algorithm was developed to help Google better understand the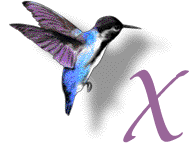 intent of the searcher. And to match their queries with the most relevant results. It means they can still rank a query even if it's not the exact term typed into the search engine. They do this through their use of natural language processing from latent semantic indexing, co-occurring terms, and synonyms. What that means for your content is it that hummingbird demands your content be written in the natural language of your users in their own words.
And the Fred Algorithm (common on Google, what happened to the cute pet names? It's like you didn't even try, here!) targets websites that are trying to be super naughty and violate Google's webmaster guidelines through shitty content created for the purpose of generating ad revenue. Just, no. For more information on Google's Algorithms check out this wonderful article I found from the team at Search Engine Land here.
Do you really believe your cheap SEO content writer is writing with all these things in mind when you're paying them a rate of $5 an hour? Doubtful, super doubtful. Even worse, they are likely creating the spammy, low-quality and thin content Google is asking you to avoid and will likely penalise your site for having it!
2. Your Cheap SEO Content Writer Is Not Giving Your Audience What They Want
As much as I love Google Bots and talking and writing for Robots, because, humans are the worst amirite? It's actually these humans we should be concentrating our content efforts towards. The point of your website is to provide your audience with the information they need, which ideally inspires them to make a purchase or become a loyal customer.
Even if you are writing for the purpose of SEO and to increase traffic and rankings for your site, you're number one priority should be creating content that answers the needs or pain points of your intended audience. So write for humans, not bots, because that's what Google wants anyway.
But you can't write to your audience well or achieve the results you need if you don't know exactly who they are, what they are looking for, and how you can solve their problems. Each person to your website also has different challenges and interests so you need to be able to present solutions for all of these as well. So how do you tailor the content to their needs and solve their pain points?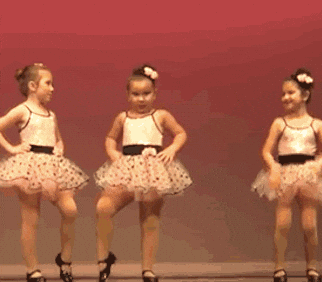 Ideally, you can develop 5 or 6 different personas called customer or buyer personas to market your content directly to. You give each person a name, discuss their career and job title, their roles and responsibilities, family life, household income, budgets and more and than tailor your content to the exact behavioural patterns you establish.
Hate to be the bearer of bad news here, people, actually that's a lie. I'm feeling sassy today so I'm totally ok with it. But no cheap SEO writer, working for minimal rates and with minimal experience of your industry is going to put in any of the efforts you need to tailor your content to your exact audience.
3. It'll Cost You More Money In the Long-Run
We've all made the mistake of thinking we're saving money only to end up spending a truckload more than intended to fix the fuckup we made, to begin with. Whether it's ordering a cheap wedding dress from China and receiving an atrocity that resembles a car crash or getting a person of air-tasker to tile your house and they completely ruin your floor. It ends up costing more to replace them. Same with your content writer's work.
A lot of these cheap SEO writers work for content mills that pay as little as $2 an hour or 0.03 cents a word. Do you really think you're getting a quality article for that price? Have you looked behind the sort of person who would be willing to take that sort of money to produce this for you? And what sort of experience or skills they would have?
It doesn't matter how technical a topic is, writing takes a lot of creative effort to produce. If you're a content writer having to spit out numerous articles a day to make any sort of money from it, then you'll be drained the whole time and hardly passionate about producing your best work. You're likely to produce a generic article, that has no well-thought-out research, that's sloppy, that has numerous SEO issues and that is possibly plagiarised and more. And when you're on the receiving end of this it's going to cost you more money to edit or re-write to get the decent high-quality article you need.
The fact is you're better off to go with a quality and experienced SEO Content Writer, rather than a shitty cheap SEO content writer to begin with. Best case scenario you'll have to re-write an article from a cheap writer, and worst case scenario, they could ruin your whole SEO strategy and get you a penalty, sending you to Google jail. And possibly ruining your whole business.
Your content is so valuable for your SEO strategy and your business as a whole and should be treated with that respect. If you're looking for a team of high-quality, experienced and exceptional content writers then get in touch with Copy That Counts today, and start doing the right things for your business, now.