Because the world is a big dumpster fire sometimes, I decided to google "cute puppo's learning to walk." Not to be dramatic or anything, but there are like, a trillion puppos out there that I'd now die for, or spend my days avenging them if anything was to happen to these good boys and girls. Anyhoo, this got me thinking how easy it is to find the things we want online and SEO's major role in this.
Whether you're having a bad day because you've run out of ideas on what to binge on Netflix, or you need a tutorial to put together IKEA furniture because, like, who read instructions anyway? #videoturtorials rule. No matter what you need, whether its something to make you laugh, information and advice, or a product or service, your homeboy SEO is like a genie in a bottle, granting your every wish and command.
If you're a small business owner your genie requests likely include getting people to your website and turning them into loyal customers. And if you're anything like me also a never-ending pizza, a day hanging out with Will Ferell, and a property full of mini-goats, doing mini-goat things! But let's just assume these are only SEO genies and focus on my life-long dream of goat ownership another time.
You might possibly know a bit about SEO. You may have tried some content, or implemented some SEO strategies yourself. Or you might be avoiding it like the way I avoid, what's that thing called? Oh yeah. People. Other People. Anyway, the thing is all small businesses need SEO to succeed, and SEO can be like a genie for your business if done correctly.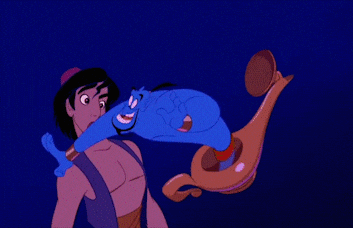 The problem is many people get overwhelmed with SEO jargon and confused by the conflicting information out there. If you have no experience with SEO it can all seem too much and not worth the hassle, especially when you're already flat out with the daily running of your small business. It can also feel uber expensive, in particular, if you've had previous dealings with SEO agencies who charge out their arses, and deliver nothing.
But, it doesn't have to be like this, I promise! There are a number of things that anyone or any small business owner can start doing to help your SEO strategy, even if you have no experience at all.
These Are Our SEO Small Business Tips Anyone Can Start Doing, Today!
1 Do Some Basic Google Analytics/ Google Search Console Training.
If you've heard of SEO you've probably heard of Google Analytics and Google Search Console. If you haven't, it's all good, I'm about to explain it anyway. Both GA & Search Console are Google's free software that allows you to delve deeper into your site and see what's happening behind the scenes by providing you with a heap of data and info it collects about your users.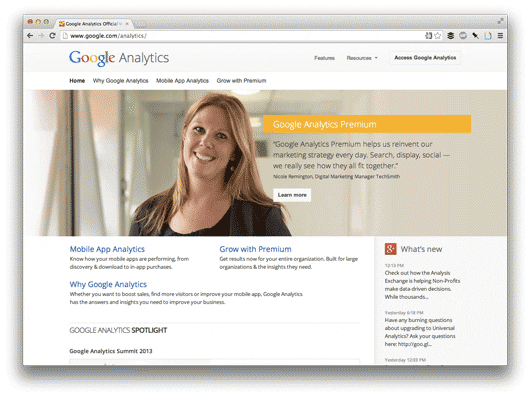 They'll also help you make sure your site isn't having any issues, as Google will contact you through your Google Search Console if it detects any problems. And Google Analytics will show you what keywords are ranking on your website, help you understand what pages are getting traffic and who exactly who your users are and where they come from.
If you haven't set them up, head over to Google Analytics and follow the instructions from there. Even better, do some Basic Analytics and Webmaster training while you're at it. Google Academy offers a range of classes that'll help you learn everything about Google's measurement tools and how to use them to grow your online business through intelligent data collection.
Simply head to Google Academy, and select the beginner courses. They'll be able to help even the most inexperienced small business owner understand what's happening on your website. And how you can start using this information to grow your business not only online, but as a whole!
2 More SEO Small Business Tips – Set Up A Google My Business Account
Google My Business is another free tool from the Google Guys with the intention of helping your business with local searches and information. Also, let's be real, Google Loves itself sick the way Kanye loves Kanye, and demands you to use as many of their products as possible and will reward you accordingly. Cough, cough bribery, much!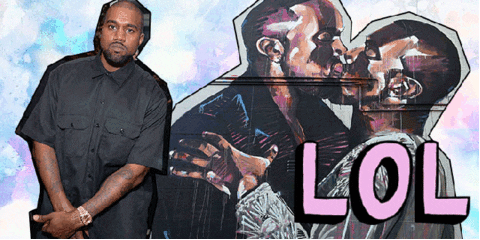 But by setting up a Google My Business page for your small business you can really help your customers find you, further advertise your products and services and build trust with them. And when entering the correct contact information, you'll appear in local search results for queries specific to your business location
GMB will also share info like when your office hours are open, your contact information and even directions right through to your door with the integration of Google Maps. Your mobile customers will also be able to call you directly from that page. If you haven't already done so head over to the GMB site today and follow the easy instructions to set it up.
3 Make Sure Your Site is Mobile-Friendly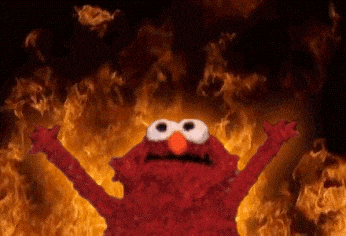 So ask anyone who knows me because I've been banging on about ensuring your website is mobile-friendly for, like forever. But just like any guy I've ever dated where when I talk it goes in one ear and out the other, you probably ignored me and now you suck. Your site sucks. And you're going to hell.
Not really, but it has finally happened, you guys. In March this year, Google announced that they would start ranking sites that follow the best practices for mobile-first indexing first, because mobile users have surpassed desktop users in the last year. So it makes sense they would index mobile-friendly sites higher.
If you've ever left the house, like once, in your life you'll notice everywhere you turn people can be found staring at their phones, instead of taking in their surroundings or talking to the people around them. To be fair, there's more chance of seeing the things on the internet people really want to see like cats salsa dancing or my future husband Chris Pratt, then in real-life. So I totally get it.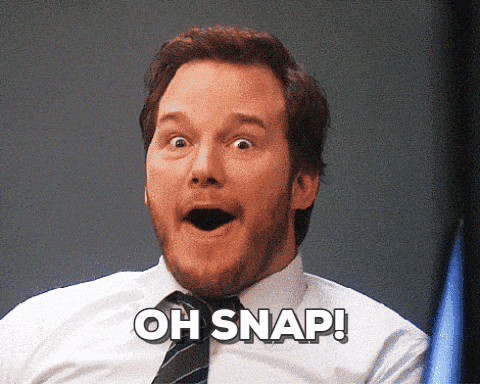 The good news is that if you were slow to jump on the mobile train and make your website mobile friendly, I'll do you a solid and help you now.Most CMS's, especially WordPress, have simple plugins you can install in your backend that'll do the work for you. It's just a matter of downloading than activating them. Anyone can do it.
Or alternatively, you can make your site mobile-friendly by creating a mobile version of your desktop site using a conversion platform like bMobilized. And if you are starting fresh always ensure you are using a responsive design that'll look amazing on your mobile device as well.
4 Check Your Website Loading Speed
Another important takeaway from the mobile first index is that Google has also announced that page-speed will be a ranking factor in it. Google's calling it the Speed Update, which kinda pisses me off tbh because it's like they aren't even trying to be cool anymore with cute names for things. I'm not angry. Just disappointed. Anyway, the mobile first-index is coming into effect in July, so the Speed Update will too.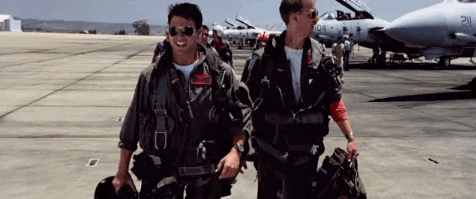 Ok, before you get yourself into a panic it's only one element and not a main component of ranking. Google has announced that it will only affect pages that "deliver the slowest experience to users", so it should only affect a small percentage of queries.
Regardless, as a small business its important to have good page loading speed. Consumers will expect a page to load within two seconds, and if not will get bored and leave your site.
You can check your site speed this this site speed loading app to identify any issues and start to fix it. The main culprit could be as simple as images being too large, and you need to resize them or servers issues that you can discuss with your hosting company to help.
5 Check Your Website Content Is Current
By now it is likely that your business has been around for a while and your website might be just as old. Have you checked that all your content is still current and relevant? And do you display every product and service you have today? Google likes outdated content as much as I like my last ex-boyfriend. So basically it would prefer it disappeared, to be never found again.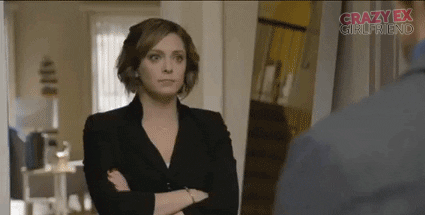 Make sure you review your current website content as a priority and update your audience with the information they need as soon as possible. Also, while you're there check there aren't any grammatical issues. Ensure your content is well-written, researched and of the best quality. Make sure each page is of reasonable length and tailor the information to what your audience is looking for.
6 Update That SEO Blog As A Matter of Priority
Speaking of content. Check you haven't abandoned your blog, like I've abandoned all my hopes and dreams of becoming that rich auntie that just travels the world and gets drunk at family functions and makes inappropriate comments. Anyway, blogs. We know content is essential for your SEO strategy. And we know providing valuable content to your audience helps Google see you as an authority and rank you accordingly.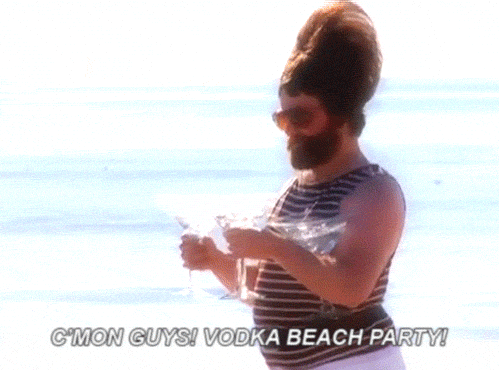 Your blog is the perfect place to share this industry and authoritative information and give you a place to share this consistently. Even in 2018 your blog content still matters and is one of the best ways to get traffic and rankings for your site. And every page you create is another page for Google to index for your SEO strategy.
Also, your blog is the perfect place to connect with your audience, humanise your brand, build relationships, and convince your visitors to turn into loyal customers.
7. Ensure Your Site Has An SSL Certificate
Ok, I'm not speaking Chinese. SSL Certificates are a thing any small business owner should have on their website. It'll help make it super safe for credit cards transactions as well as data transfer and logins. Basically, they are small-files that digitally bind some cryptographic key thing to your companies details. When installed on a web server, it activates the padlock and the https protocol and allows secure connections from a web server to a browser.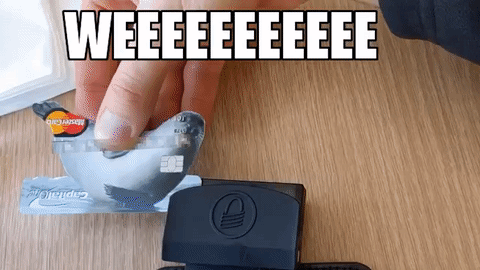 Are you wondering if your website needs an SSL certificate? The answers,is yes, always yes. Even if you don't take credit card payments. Google is warning people that they need an SSL, otherwise Chrome will show a security warning and even worse Google might contact you itself to tell you off and tell you, you need one.
Not sure if you've got one? You can check here. If not you can purchase them as little as $5 on sites Go Daddy, and get them to help you upload them to your site.
If these SEO small business tips are still confusing AF, then why not get in touch with our SEO Team instead? We can work out an SEO Strategy to your budget and create content that really gets noticed! Contact us today!