It's 2019.  Can you believe the internet is just 30 years young? It's a baby in the scheme of things. I'm around the same age, so I'm also a baby. Hmmmm. That's a good point. I'm going to use this comparison the next time a family member asks me when I'm going to have children and get my life together. I can't have a baby. I am baby. Anyway, search engines have been around nearly as long as the internet itself.
As websites were developed, search engines were created to discover the content on these websites. And as a way to search through all the bits and pieces and find exactly what you need. These days they help us find information, conduct research, shop for products and services, entertain ourselves, and connect with others. Search engine optimisation was developed as a way for businesses to rank on these search engines, favourably.

The problem is we are human. So you know, we did the thing. We tried every way to trick the system. Instead of doing the work search engines wanted us to do to rank high naturally, we tried manipulating them with tricks and dodgy practices, instead. Because of this search engines then needed to develop bots or algorithms to crawl sites to discover if we were going about things the right way. Honestly, we are the reason we can't have nice things.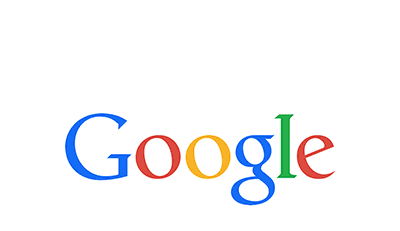 These days these algorithms are extremely advanced at picking up negative SEO tactics. But this wasn't always the case. Keyword stuffing in the backend of the website, paying for links, duplicated content and other techniques used to be the standard. And they worked. But they won't anymore. The SEO Game has changed and you need to update your strategies or your business will be left behind.

These are the SEO myths and what you actually need to be doing to get rankings in 2019.
Myth 1- Your Business Doesn't Need SEO.

It really is as simple as this. If you're looking for a product or service you need, the first thing you are going to do is Google it. The people looking for your product or service are doing the same thing. For the purpose of this blog, we'll be discussing Google only. Let's face it, the other large search engines like Yahoo and Bing suck in comparison. According to Smart Insights Google has a net share of 74.54% .The tech giant receives 96% of all smartphone search traffic and 94% of the total organic traffic. So, Yahoo and Bing, who?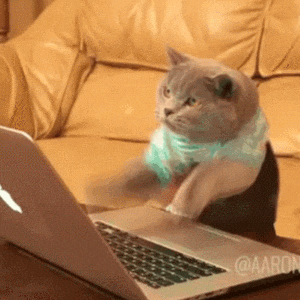 Your business needs SEO because your business needs a website. This website needs to be found by potential new customers. When we consider that there are over 2 billion people active online. And that 93% of online activities start with a search engine. Or that there are 40000 searches every single second and 3.5 billions searches per day. Then we can take away the fact that there is literally millions of opportunities for your business to become found on search engines.

It's irrelevant what industry or business you're in. People turn to search engines to find the information or product or service they need every second of every day. Your potential loyal customer is searching for your product or service right now, and if you're not appearing on search engines, your competitors are reaping the rewards.

A successful Search engine optimisation strategy translates to a successful business. Still don't believe me? To put things into perspective the guys at SEO tribunal put together these mind-blowing SEO facts.

67k searches are performed on Google every second. What in the McGoogle? That's a lot!
Search engines drive 93% of all website traffic. That's nearly all of it!
39% of all global e-commerce traffic comes from search. So, if you're selling a product online you need to rank on search engines
97% of page-one results have at least one image on the page
In 2018, more than 51% of content consumption was driven by organic search.
organic SEO is about 5.66 times better than paid search ads.
Better content can drive traffic to a blog by up to 2,000%.
Myth 2 – You Can Get Away With Black-hat Techniques
As mentioned above, black-hat techniques are those things webmaster's do to try and trick manipulate search engines into ranking them higher. The Google Gods are very clear about what are the acceptable techniques you should use. And what negative practices are not ok and against Google's Guidelines. Unlike SEO from years before, these are very clear, concise and upfront. There is no confusion. You can find out more about them here.

Some of the main unethical tactics that are often used include;

Keyword Stuffing – Adding keywords throughout the content that don't read naturally. Or even hiding them in the coding of your website in the backend.

Adding Unrelated Keywords  – Adding keywords that might be popular but don't make sense in the content. For example – " Kim Kardashian would love our vacuum if she had dogs. " You'd be better off to say "Our new vacuum cleaners effectively suck up pet hair better than the other competitors on the market."
Hidden Text or Links – Putting illegible text in the bottom of the page or making it the same colour as the background etc.

Clocking – Attempts to distort search engine rankings by making a clock content or using private link networks or link farms to manipulate search engines.

Page swapping or Bait-and-switch – The process of getting a page indexed and ranked and then changing the content or page completely.

Duplicate content – It's copying a significant amount of content from another site. It's essentially stealing or plagiarising someone else's content.

Spammy Content on Blogs – Automatically post links as comments on blogs to increase the number of inbound links.

Many years ago, these techniques used to work and even be the "norm" for marketers for their websites. To be fair they did used to work. Even today, it's possible to start getting some traction by using these techniques. However, just like any other ways to cheat, your glory days will be short lived. You will be caught out. You will be penalised. And not to be dramatic, but you'll die. Ok, maybe not, but just don't do it ok?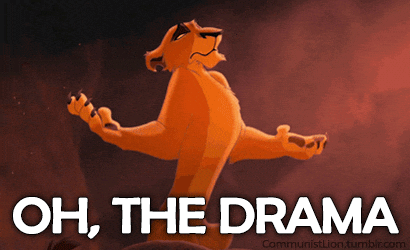 Google's bots and algorithms are so intelligent and advanced, it's only a matter of when, not if, you will be discovered. These tactics and others that are similar are considered pretty serious breaches by Google. You probably won't get just a warning. It's likely you'll get a penalty meaning you'll lose all current rankings. Some businesses won't recover if that happens to them.

Myth 2 – You'll Get Rankings Quickly

I've said it before and I'll say it again. Search Engine Optimisation is a long-term strategy! Repeat after me. Search Engine Optimisation is a long-term strategy! I'm the first to admit that getting Google rankings takes time and effort. It's a process. There is a lot involved. It takes time for Google to find you and see you as an authority to rank you accordingly. I like to tell all my clients to give it at least 6-12 months before you see significant improvements. That's not to mention the outside factors you have no control over, that affect your own ability to rank highly on search engines.

For instance, if you have a lot of competitors that have been doing their own SEO for some time, this will affect your ability to rank yourself. If you have a new domain, this also matters. Older domains tend to rank factor. You could be linked to by spammy sites without you knowing. Or even be on the wrong side of a website attack from an unethical competitor. It's also important to understand there is no perfect formula or timeline either for when you'll start to see the fruits your labour.
But the good thing is if you are following Google's Guidelines and doing the right things, you will start ranking accordingly. You will start bringing in a truckload of traffic to your website. SEO will provide the best return on investment of any digital or otherwise strategy. It can be the difference between business success, or your business failing. In the meantime, if you concentrate on getting these SEO factors correct, you will reap the rewards eventually.

Create A Safe & Secure Website
Ensure You Have Quick Page Speed
Ensure Your Site Is Mobile-Friendly
Do The Right Technical SEO Elements
Ensure You Post Content Regularly
Write For Your Users Not Your Search Engines
Post On Social Media for Social Signals
Make It Easy For People To Link To Your Content
Measure the Success Of Your Content On Google Analytics
Myth 3 Creating a Weekly Blog Will Equal Results

I know this might be confusing because I'm always banging on about the importance of producing content consistently for your site. It's just as confusing as my relationships with my siblings. Like, I'd give them a kidney if they needed one, but they sure as hell aren't borrowing my phone charger.  Anyway, it is true websites that create ongoing blog content have a 434% greater chance of ranking highly on search engines. But these websites are also websites producing quality content tailored to what their potential audience actually wants to read.

The thing is, you can write a blog article every single day for your website if you want.  But if it's crappy low-quality stuff that no-one cares about – It's potentially doing more harm than good. There are several of those pesky algorithms we spoke about above that concentrate solely on the quality of the content you publish. In fact, Google's Panda Algorithm focused specifically on it. It penalised sites with the following;

Thin Content – Content with little or no value. Often it's pages for the sake of pages. Instead of pages that offer more value.

Low-Quality Content – Pages that give the user a terrible experience through poor design, large images etc or content with grammar and spelling errors.

Misleading Copy – Content that misleads users and causes harm. Google obviously does not like this.

Duplicate Copy – Pretty self explanatory. Content that has been copied or plagarised from somewhere else. It isn't just the copy on a page either. These can be videos, images or whatever else.
To create a blog post that will help you to rank, you need to create a highly-engaging and informative article that is tailored to what your audience wants to read it. It should be written around keyword phrases. It should cite your sources or link to other websites that you get information from. You should break it up with headings, images, and videos etc to make it more digestible to your audience. And you should try and write a post as long as possible when you can. Posts of 2500+ word length are more likely to rank higher than those who don't.
Myth 4 Keyword Research No Longer Matters
There have been rumours floating around for a while that keywords are no longer relevant for SEO. It is true they don't have as big of an impact in SEO than they used to. But they are definitely still paramount in an SEO strategy that works. After all, it goes back to what SEO is all about in the first place. It's getting people to your website when they search on Google. They will put keyword phrases in Google that ideally you will be optimised for, so they land on your site.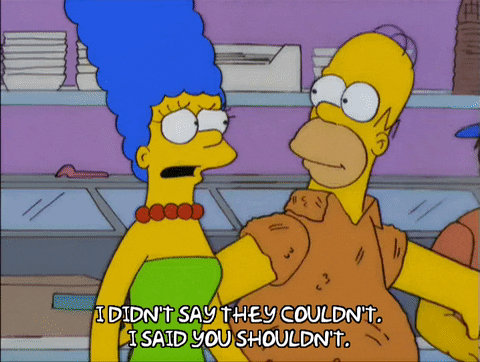 However, the guys at Ahrefs have done some research that shows that Google's Top 10 results don't have a mention of the exact keyword in their content. But we knew this already. Google has already admitted that synonyms affect 70% of user searches across more than 100 languages. So this means the topic is more important than the keywords repeated over and again. What does this all mean?

Keywords are still important. But rather than trying to force keywords unnaturally throughout your content just to reach an optimal keyword ratio amount like previous tactics. You're better to write more naturally. Google understands the variations of your keywords in your content now. Rather than trying to repeat them throughout, focus on ensuring they appear in your page title and description, H1 and alt image tags instead.

You should still always complete keyword research for all your content. Don't just try and "wing it" and hope for the best. Talk to your customer service team as they know what your customers are looking for. Use tools like Google Planner to see how competitive your key terms are. See what your competitors are doing and what's working for them as a benchmark to do better.

Also, focus on Long-Tail Keywords. They are phrases or questions instead of just header key terms like "SEO". A long-tail keyword would be, "Tell me exactly how to rank for SEO in 2019". These keywords are more specific and longer than others. It means they are less competitive as well.
Myth 5 You Only Need Content Not Backlinks

I'm pretty sure when I die in the year 3000, (I have a lot of faith in the medical advances that'll happen in the next 50 years) they'll write on my gravestone "I told you to write more content on your website." We know Google loves content more than Kanye loves Kanye. This is nothing new. Content has always been and will always be the most important factor in a successful SEO Strategy. Google even mentions it in their SEO Starter Guide:

"Creating compelling and useful content will likely influence your website more than any of the other [SEO] factors discussed here." However, because Google is needier than I am when my boyfriend hasn't given me attention for more than thirty seconds. It is constantly demanding more from you. It wants you to get quality and high-authority websites linking to you as well. This is what's known as backlinking. Backlinking is considered one of Google's top ranking factors. If you want your website to rank highly on search engines, you need a proper link-building strategy as well as creating content for your website.  It's like vegemite and butter. One without the other just doesn't work.

In fact, backlinks are incredibly important for many reasons. Google spiders use backlinks to find, crawl and index pages on your website. Google also uses backlinks to determine how popular and reputable your site is. And relevant backlinks boost your credibility and drive traffic to your site. The problem is getting high-quality websites in your niche to link to your site is a challenging and time-consuming process, even for the most experienced SEO marketers.

These are some best tips to help you drive backlinks to your site.

Fix any site errors first. Sites won't want to link to yours if they keep coming across errors.
Create Content that is link worthy! These are likely to be blog posts or content pieces that are designed to educate and add value to my industry.
Look for guest posting opportunities. Reach out to high-quality websites in your industry and see if they accept guest posts.
See who your competitors are linking to. Reach out to them and see if they'd be interested in a post from you as well.
In Conclusion…
In 2019, SEO is more important than ever for any business in any industry. You need new customers. SEO is the best way to drive potential customers to your website and to convert to loyal brand advocates. But if you are still believing SEO myths of what you "should" or "shouldn't" be doing. You'll never receive the results you need to really grow.

We understand that SEO is a complex beast. Why not leave it to the experts so you can focus on your business, and let us do the hard work instead? Get in touch today, to see what we can do for you.