When I first started Copy That Counts many years ago I made a decision to start an SEO content writing agency rather than a full-service SEO agency. I was tossing up between the two but eventually decided on an SEO Content writing agency with the core focus on providing compelling copy that's not only unique, engaging and informative but helps businesses with their online visibility, meaning they rank highly on Google.
TBH there were many reasons behind this decision. First and foremost, creating copy allowed me more free reign to discuss my two favourite topics- Pizza and how it's the only food that matters, and mini-goats, because they are the little gifts of happiness that keep on giving. I mean, you try casually throwing in a youtube video of goats jumping on trampolines in the middle of serious SEO discussion, or showing off your pizza pouch instead of the monthly figures and see just how responsive your clients are to that (FYI -the answer, is not very!).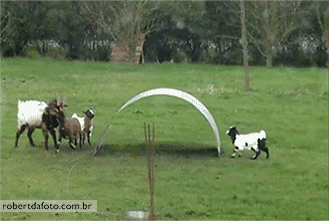 There were other reasons as well. There was the lack of control over client satisfaction, as SEO companies can only do their best to try and get rankings for their clients, but ultimately, have no control over Google and other Search Engine's decisions.
There was the fact I'm more of a creative and I thoroughly enjoy creating content, whereas coding a website and discussing algorithms I do out of necessity, not passion. And there was the number of dodgy things I've seen SEO agencies do, and I didn't want my business to be painted with the same brush.
I have spent a fair chunk of my career either working in some of the large SEO companies in Australia, employing SEO agencies, or freelancing for SEO agencies. And I tell you, I've seen some things. These eyes can never unsee, what they've seen. I'm not saying that all SEO Agencies are bad, just as I don't believe that ALL people who willingly to choose to eat goats are Satanists who enjoy torturing puppies in their spare time. But there's certainly a few bad eggs out there and many bad practices that still take place to this day.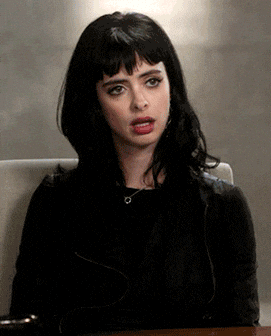 For instance, there was one agency I worked with when I was head of SEO for an insurance company that had originally charged my company $8000 to set up Google Analytics before my time. Which, as we know, is a completely free tool that can be set up easily in under ten minutes. And that's just the beginning of the crazy things I've seen SEO agencies trying to charge for.
There were numerous agencies I worked with or for that were still trying to manipulate search engines with black hated techniques like keyword stuffing. There were others still trying to get backlinks from spammy low-quality websites. And there were even those I know of who did recognise content was a key ingredient of an SEO Strategy, but still tried to save money by contracting non-native cheap writers often from content mills who delivered a sub-par product for their clients.
I've known content was going to be one of the most important ranking factors for a long-time, and not any old shitty crap at that. It made more sense for me to create a content marketing agency, that focused on the most important ranking factor, content, than to start an SEO agency that hoped we were doing the right things for our client and possibly help achieve the rankings. It gave me full control over the product we provide, and client satisfaction as well.
I stand by my decision, and not only that. I believe most businesses would benefit further from using SEO Content Writers instead of an agency. These are my reasons why;
SEO Content Writers Versus SEO Agencies;
Many SEO Agencies Promise The World But Deliver Hardly Anything
You've seen it, we all have. SEO Companies promising they can get you on Page 1 of Google, in just 90 day's guaranteed. And that they'll deliver you the organic traffic rankings of your dreams, just like magic. They might as well throw in promises of a couple of million dollars as well, and a partridge in a pear tree, while they are at it too. Because that's as likely to come true as delivering those results.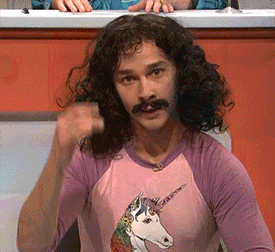 The thing is unless they are magicians or know some secret SEO Voodoo that I don't, it's impossible to deliver on these promises. Because even if they have the resources available and follow all the best SEO practices they know of all the time, Google's likely to send out a new algorithm that changes the most important ranking factors, out of nowhere at any time, and completely turn how it ranks sites on their head.
Even if that doesn't happen, only Google or other search engines can control how they rank them, not an SEO company, so they can't promise a result that they have no control in delivering. And this is before we even look into other factors that affect companies ability to rank like their competitors, age of their website, how long you've been around for and whatever else.
As an SEO content writing agency the only thing we promise our clients is that we'll provide compelling copy that matches the brief you give us, and that'll be SEO optimised to help with your Google rankings too. We know Google expects the highest-quality content and when you deliver it, Google ranks you accordingly. That's what we deliver.
A Fully SEO-optimised and edited article
1 Hour Briefing Session
2 x Revisions
Published in Your CMS
A Fully SEO-optimised and edited article
1 Hour Briefing Session
2 x Revisions
Published in Your CMS
A Fully SEO-optimised and edited article
1 Hour Briefing Session
2 x Revisions
Published in Your CMS
Compared To SEO Content Writers Most SEO Agencies are Super Expensive
You'll find most SEO agencies work on a retainer system over a 12 monthly basis, with a minimal amount you have to pay for that retainer, whether they complete any work on your account or not. And these retainers are rarely competitively priced. Most agencies I've worked with have a minimum of around $2000 a month spend, which isn't the most affordable amount, especially for small business.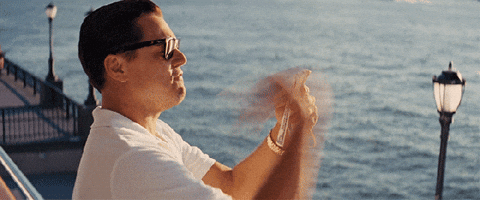 I'm not saying you won't get value for that amount. Many SEO agencies have great resources, software programs, and staff that these retainers and things go towards. However, a small business with a budget need to concentrate on what is going to work for them, not who is going to provide the fanciest report. And the most important thing to concentrate on any SEO strategy is the content on your website.
Our prices start at $189 for a fully SEO-optimised article, fully researched, and fully edited 500-word article or we charge our SEO Consulting Services on an hourly rate within your budget. There is no minimum amount of content you have to work with us with or any contract you have to sign. And we only charge for what we deliver, it's as simple as that.
It's All About Content Anyway
I've said it before (like ten times in this article alone) and I'll say it again, Content is one of the most important ranking factors for any website in any industry. A business that doesn't invest in creating compelling copy for their website and for their blogs, will never be able to achieve long-term and sustainable SEO results and get the traffic and rankings they need to succeed online.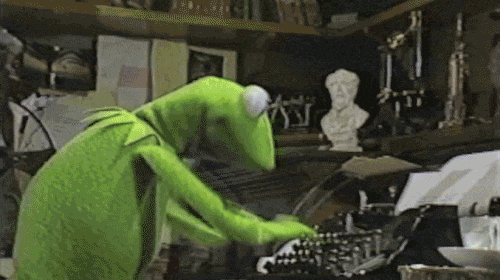 If you are working with an SEO agency that's promising to deliver results, but is not concentrating their efforts on providing you with content, then thank frankly my dear, I don't give a damn. And you are wasting your money and time. Even if they have the world's best web developers, are fixing every technical element in the backend of your site and are creating high-quality backlinks for you, without content on your own website, you'll never achieve the results you want.
As an SEO content marketing agency we deliver the content you need to so Google see's you as an authority figure and ranks you accordingly. We're more than happy to consult with you about your SEO strategy and help you with technical fixes and backlinks as well, but our primary service revolves around high-quality and engaging content for your website first. And we'll deliver on exactly that.
We Don't Try And Spread Ourselves Too Thin…..
At Copy That Counts we are experts in one thing. Copy. Well, copy that counts to drive your business further, to be precise. And SEO-optimised content at that. We know how to create copy that counts to not only answer the questions your audience demands but help you with your SEO strategy to get your business seen online.
We know exactly how to create engaging copy from our keyword research, then put these keywords to work in your articles (but not too much – we won't over-optimise you and risk pissing Google off). We write about things people care about, we'll make it long enough to count and we'll inspire your audience to like and share with their audience as well. And that's it.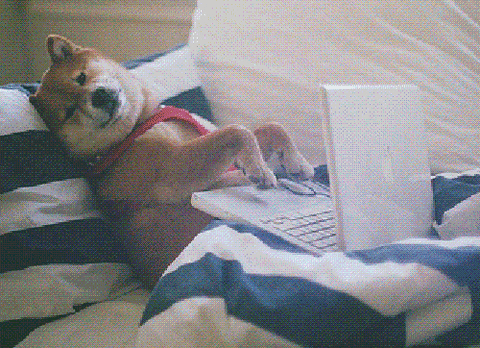 We don't claim to be experts in fluid marketing, digital growth, digital advertising, conversion rate optimisation, design and development and more. We don't want to be either. Unlike most SEO agencies that claim to be experts and give you results in everything imaginable and then spread themselves too thin to deliver, we concentrate our efforts on one thing and deliver on it accordingly.
We are great storytellers, who'll create great content for you that'll help you rank on search engines. And we are experts in doing just that.
So why waste your time and money with SEO agencies that "might" be able to get you the rankings you need, when we know we "will" deliver you the content that makes the difference. Get in touch today to find out more!