Since SEO started making waves in Australia years ago, SEO agencies soon followed suit. We know any business with a website needs to rank on search engines to bring in new clients. Search engine optimisation is the activities we do both on our website and other publications to ensure we do. Most brands outsource their digital marketing activities to agencies that have the knowledge, expertise, and resources to help them get the traffic and rankings they need to grow their business.
There is a multitude of agencies around Australia and the world that offer different techniques to drive potential customers to your website. Like any product or service provider, there are always going to be those that deliver on their promises, supplying a quality service. And some cowboys that are more interested in getting paid than actually doing the work. Whilst the advanced Google bots and algorithms now make sure most Webmasters are unable to get away with dodgy black-hat techniques for long; There are still several types of SEO agencies you should avoid like the plague.
Who Are These Agencies And Why Should You Avoid Them?
The good thing about SEO in 2018 is that there are very clear guidelines, especially from Google, that outline their expectations. They also recommend the white-hatted techniques you should complete for SEO. When you complete these activities consistently over time they will rank you accordingly. But because we're human and we can't have nice things, there's always someone trying to cheat the system. Or attempting crafty things to try and manipulate Google to get results quicker.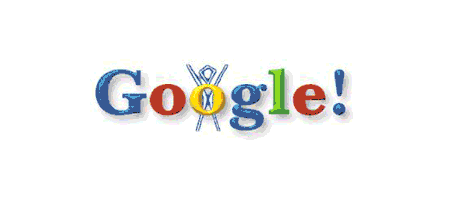 If you are attempting any tactic against the approved guidelines it's only a matter of when, not if, the advanced algorithms will pick it up. You will be penalised. A Google penalty can be so severe, it can ruin your online marketing campaigns completely. This means your business may never recover. But even without completing obvious deceptive techniques, there are still many agencies that don't have your best interest in mind.
We know having an SEO strategy that works is the difference between your business succeeding. Or never taking off at all. It's more important than ever to work with a high-quality and experienced agency. A good agency will develop a strategy based on current SEO best practices. They'll only work within these guidelines. Any agency looking at other ways to approach your strategy is one of several types of SEO agencies you should avoid.
These Are The Type Of SEO Agencies You Should Avoid Like The Plague.
Those Who Promise Quick Results (Or Any Results).
Google SEO agencies in your area and your search engine results (SERPS) will likely deliver several sites promising a GUARANTEED Page 1 ranking within 90 days. Or making claims they'll deliver in an unrealistic timeframe. Or anything else specifically designed as click-bait. They are telling you what you want to hear, instead of the facts.
This is problematic in several ways. Firstly, no SEO agency no matter how advanced at SEO they are, or the resources they have available, can honestly promise any results. No agency has any control over results. Search engines are the only ones that do. Any agency promising to deliver anything of the sort is blatantly misleading you. You should avoid them just like I avoid trump supporters and anyone wearing Crocs in public.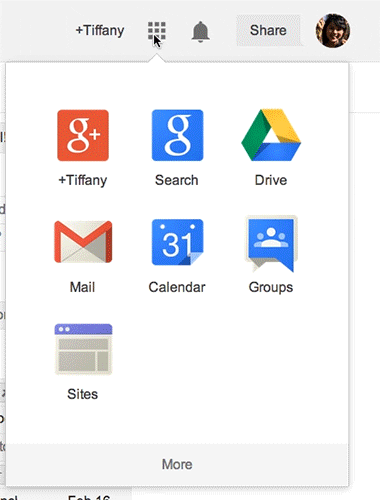 All we can do as SEO providers is follow the latest guidelines and SEO best practices to form a strategy. In most cases, search engines will recognise these efforts and reward them accordingly. However, many factors also influence this process. Your competition and their own SEO strategy will affect your ability to rank for the same key-terms. The age of your website matters. Whether your site is mobile-friendly is essential. Your site loading speed is important. All the technical elements in the backend of your site matters. And if you've done previously black-hat techniques it can set you back significantly.
That's just the beginning. There are several other things that matter. There are over 200 rankings factors in any one algorithm. Even when you have all these elements coming together Google is likely to send out an algorithm. A new algorithm can turn things on its head and change the ranking factors completely.
A decent SEO Company will never guarantee you quick results. Instead, they'll review where your website is currently at. Then they'll comprise a strategy to be completed over time based on activities recommended in the latest SEO guidelines. In most cases, the time period for your business to see significant results will be 6-9 months. Any agency promising anything quicker is deceiving you. They are another one of those SEO agencies you should avoid.
Those Who Don't Do SEO Themselves.
This is a common thing we see, especially around the Sunshine Coast. There are several businesses providing an SEO service but don't seem to rank for any key terms themselves. Or even consistently posting to their own blog. This should be a sure-fire way to know this is one of the SEO agencies you should avoid. If they claim to be experts in this field, but can't even achieve traffic and rankings for themselves, how can you trust them to do the right thing for you?
We know that content is one of the two biggest ranking factors for Google. Contributing to ongoing blog posts is the best way to share content on your site. It'll also help get pages further indexed by Google. If the SEO agency you're working with isn't publishing recent and ongoing content to their own site, then what makes you think they'll do better for you? Yes, it's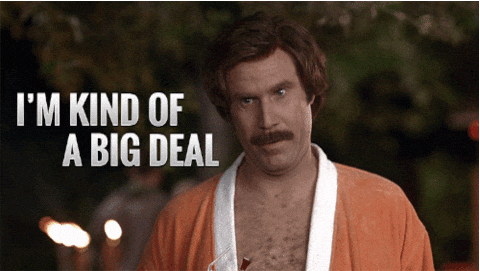 challenging to rank for SEO key terms for SEO agencies. They are some of the most competitive key terms out there. But if they are not even trying that's a problem.
Not trying to boast or anything, but Copy That Counts ranks on Page 1 for over 10 of our most important key terms as of today. I don't know how to put this but we're kind of a big deal. People know us. We're very important. We have many leather-bound books and our apartments smells of rich mahogany.
Also, if it seems the business you are working with is expert on something like web development, graphic design or branding etc. And they seemed to have added on SEO as another service offering, but don't have any experience in SEO itself. They are unlikely to have the skills and expertise needed to help you. They are another one of the agencies you should avoid. Why wouldn't you approach a business that has SEO has their core service offering instead?
Those Who Don't Focus On Content.
We know content is key to any successful SEO strategy. In fact, content is one of the 2 most important ranking factors for SEO according to Andrey Lipattsev, Search Quality Senior Strategist at Google. Backlinking is the other signal, with editorial links being the most valuable. So this is also high-quality content to be published on other sites that link to your site as well. We know any SEO strategy that works must revolve around creating valuable and authoritative information for your website and others. Google then sees you as a key leader in your industry.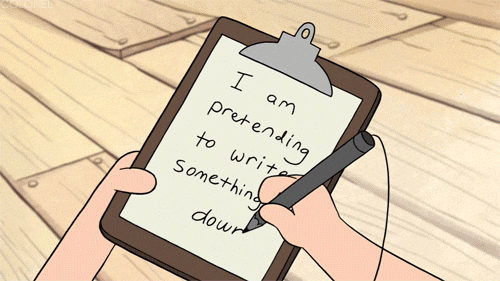 Yet, there are still several SEO agencies around that believe tactics from years ago, like citations and directory submissions, will still help them achieve rankings and traffics. And avoid producing the content that Google specifically states in their guidelines they are looking for. It makes no sense. It's extremely clear creating copy is necessary. It's certainly not sustainable in the long-term. Even if in the short-term you start to see some results.
Or there are agencies that are not prioritising content as the valuable commodity it is. They aren't using a high-quality copywriter team to deliver the exceptional content necessary. Many are still outsourcing their copywriting needs to overseas cheaper options like content mills or non-native speakers. These are likely to cause significant damage to your SEO strategy instead.
You need SEO to bring new clients to your website. And SEO revolves around producing the high-quality content your potential audience is looking for. It has to be the really good stuff Google wants you to produce so you are seen as an authority in your industry. Remarkable, engaging and informative content at that. And the longer the better! Latest rankings indicate the longer content the better. 1890 words is the average first page article length!
Any agency that does not recommend crafting compelling copy for your website content. Or for your blog. And for guest posting opportunities on other high-authority publications, is one of several SEO agencies you should avoid. The latest Google guidelines and SEO best practices advise content is key to any SEO strategy. Any agency not advising you to produce it, either doesn't know what they are doing. Or doesn't have your best interests at heart.
Any Agency Charging Cheap Services Or Recommending Minimal Monthly Input.
An SEO provider that is worth their weight in SEO gold will never advertise a cheap SEO service. A successful SEO agency that knows their stuff, also knows that SEO takes a significant amount of manual labour, no matter the business or industry they are working with. When it comes to SEO nothing can be automated. iIt takes an individual to chip away at the work for them.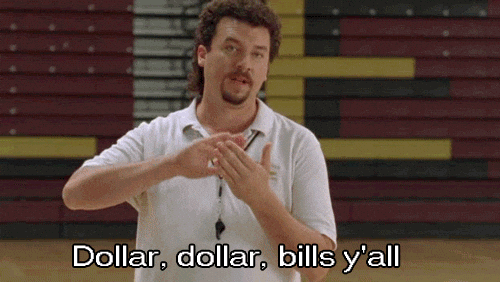 Unless your SEO agency is outsourcing these services to really cheap provider elsewhere. Which you should also avoid for numerous reasons. Then each person working on your SEO strategy needs to be paid a reasonable rate for their experience and expertise. Getting you the traffic and rankings you need to grow your business exponentially takes time. And effort. Not to mention there are software, reporting, and other costs as well. Anyone charging $500 or under a month is another one of those SEO agencies you should avoid.
Also on that note, any SEO agency that recommends a minimal input of only a couple of hours a month doesn't have your best interests in mind. There is no way a couple of hours is sufficient time to do the work for a successful SEO strategy. Your agency is taking this money from you each month. Knowing they'll never be able to get the results you're looking for.
Those SEO Agencies Who Have Secret Methodology.
As we've mentioned above, Google and other search engines have extremely clear guidelines on the techniques that work. As well as their expectations of you. The only strategies that are sustainable in the long-term are white-hat methods aimed at providing the best user experience for your potential audience, and the information they are looking for. Any other techniques like Black-hat methods, which focus on ways to manipulate search engines instead of doing the work required, will eventually be found by the advanced bots and algorithms and do damage to your strategy.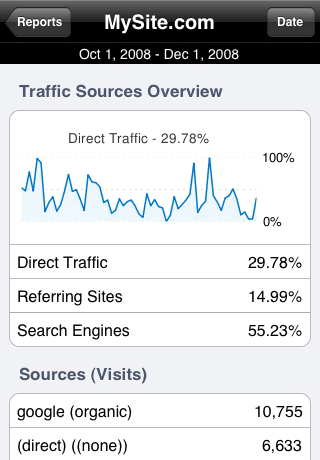 The SEO agency you choose should always offer full transparency in what they are doing. They should provide you with full access to your Google Analytics. They should provide a monthly report that outlines the work they have done on your account each month. As well as your monthly organic traffic and lead trends.
An agency who won't do say and won't share their secret methodology could be either using black-hat techniques. These could eventually lead to a Google penalty in which you may never recover. Or they could be not doing any work at all and still taking your money. If everything they are doing is above board, then there's no reason they couldn't share it with you. This is another one of the SEO agencies you should avoid like.
SEO Agencies That'll Work With Any Business
There are several factors an SEO agency needs to consider when taking on a new client. Most importantly, each agency can only work with one client in each location and industry. You can't work with two businesses that are looking to achieve the same results. Because you can't get both the businesses the same number 1 rankings in their industry. Any SEO agency doing so is being extremely unethical.
If your business has really limited budgets, then a decent SEO agency will not take you on until you can afford it. As mentioned above, an SEO strategy that works needs significant manual labour each month to achieve the rankings and traffic you need. An agency that'll take you on anyway, and take the money you can afford, knowing they can't get you results, is another one of the SEO agencies you should avoid.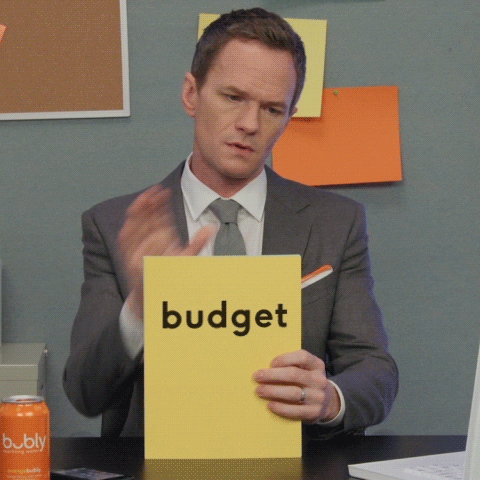 If your website is poorly constructed with numerous issues, especially those that prevent Google from crawling your site, then a good SEO agency will recommend a website overhaul before commencing a strategy. Or if your site is an SEO disaster with negative practices or a current Google penalty, it may not be possible to ever get the site in a healthy place. A good SEO agency will tell you that. Instead of still taking your money.
Another reason an agency might not be able to work with you is if your competition is too strong. If you have the budget of $2000 a month when your competition is spending $20000. It'll just never work.
In some cases you might benefit from a different digital strategy that's not SEO. Perhaps you have an extremely unique business that has no competition. Or there are other reasons a different strategy would be more beneficial for you.
An ethical, quality SEO agency will only take you on as a client if they truly believe they can help. And assess from the beginning there are no significant factors that would affect that from happening. If you believe the agency you approached is promising you results that are impossible to deliver with your current website and situation. This is another one of the SEO agencies you should avoid.
Whilst there are several types of SEO agencies out there to avoid, there are also numerous providers that do have your best interest in mind. Copy That Counts will never promise you quick results or guarantee something we can't deliver. We lead by example. We won't take on any clients that don't have the budget. Nor any we don't think we can deliver the results for whatever reason. We are fully transparent with everything we do.
And most importantly, our SEO strategies work! So why wait? Get in touch today and see what we can do for you! We will create an SEO strategy for you that'll get you online visibility and the new clients you need to succeed. Fill out the form below or get a quote today!