So you're ready to start creating wicked content for your website? Go, you good thing! You've probably listened to me ramble on for ages about the importance of crafting compelling copy. Both for your main website pages and your ongoing blogs. Not just any old stuff, either! It needs to be rockstar information people want to read. You need to know how to create SEO-optimised content that ranks. It has to be engaging. It must inspire action. Most importantly, it'll serve a purpose by answering your audience's questions.
This copy needs to be generated with SEO best practices in mind. You want your website to rank highly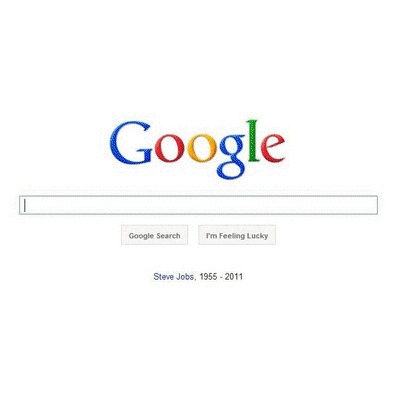 on search engines. All the content you create needs to be optimised to do so. Each article should include the keywords people will type into a search engine looking for your product or service. There are certain elements to be completed in your website's backend. Technical SEO allows the Google bots to crawl your website quickly and efficiently. Then you have to figure out how to get your potential audience to read it.
It's not about simply writing an article anymore. If no-one reads it. Or it doesn't help your SEO strategy. Then what's the point? So, how do you find the balance between creating engaging content your audience is interested in? And how do you ensure that the content is optimised correctly for Google to crawl? Well, we've been there and done it all, so you don't have to. We've created this guide for the simple steps on how to optimise your content perfectly for SEO to help grow your traffic and rankings.
Our Easy Steps for How To Create SEO-Optimised Content That Ranks!
1. Start by Picking The Perfect Keyword Phrases
Before you start creating an article, it is important to choose the right phrases to optimise your article for. You are writing content to rank for words people type in search engines. Choosing the perfect keyword combo and creating content around them is imperative for your SEO success. This the first step in getting you on your way to number 1 page rankings.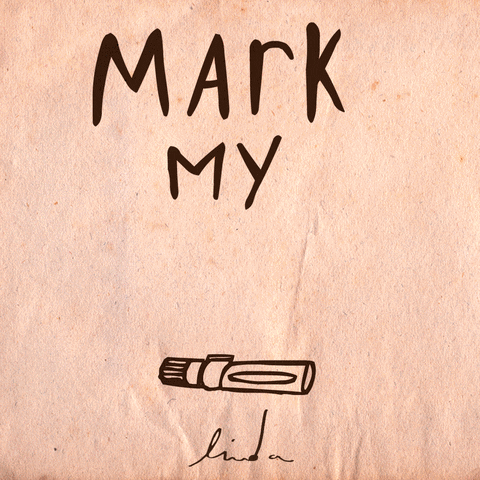 There are numerous keyword research tools available to use. However, start with brainstorming the type of phrases you'd enter for the products and services you offer. Catch up with your team, especially those who work directly with your clients. They'll have a deeper understanding of your customers and the information they're seeking. Use Google's Keyword Planner for further suggestions of key-terms in your industry.
Aim For Long-Tail Keywords
This should give you a good start in your keyword list. You then need to decide what phrases most accurately reflect the information you want to convey in your article. Only consider those using natural language that's easy to use in headlines and the text. Most importantly, focus on longer phrases (long-tail traffic) that is more targeted and less competitive. Your chances of ranking on page 1 of a high-search volume term are especially low. Focus on creating content for a key term with fewer searches and more chances of a page 1 ranking. No-one's going to see your article with a competitive key-term on page 25.
Now you've established the keyword phrases you're going to write for. Search for these phrases in search engines to see the type the content that's ranking. You'll also see your competition that's producing it. So, now you know what you're up against. Use it as inspiration to produce awesome content that's better!
To Create SEO-Optimised Content That Ranks. Forget writing for SEO At all.
I know that statement is pretty confusing. It probably makes as much sense as that time my ex-boyfriend broke up with me because he wasn't ready to commit. Then was engaged two weeks later. I mean, just because my idea of a fun Saturday night is getting white girl wasted on red wine. Then showing my affection for my dogs by holding them against me whispering I love you, whilst they try and break free. Doesn't mean I'm not ready for a serious commitment. Honestly. It's wild we didn't end up together.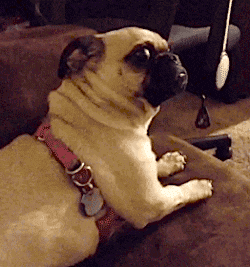 Anyway, I digress. A lot of people come to us attempting to write content for SEO purposes, with no SEO background. And they can't seem to get their head around writing with SEO in mind. You know what? This is actually awesome! Because to write for SEO, you should forget anything you've read about writing for SEO. Actually, just forget about writing for SEO at all.
Forget All About SEO Jargon…
So many people get caught up with SEO jargon and overcomplicated technical elements required for an article to rank. But SEO in 2018 is all about user experience. This means providing valuable information your audience actually needs. The best thing to do is forget all the SEO elements you've previously heard of. Instead, focus on researching and producing an article your audience needs. Tailored to the sort of language they use. This is your number 1 priority when creating content for your site.
There was a time when people used to write only with keyword and keyword density in mind. Their primary purpose was to design content around keywords.Then insert them constantly through the article. This isn't the case anymore. When writing content for SEO these days, forget all of this. Of course, the keyword phrase we discussed above needs to appear in your content. But it should only appear naturally. Not integrated and repeated on purpose to try and manipulate rankings.
Create Long-Form Content When Possible
Another tip on how to create SEO-optimised content, is to write long content. The average first-page ranking article now content is 1890 words! I know it seems like some sort of crazy long article wizardry. But there is a method behind this long content madness. Google like's articles of this length for numerous reasons. Long-form content gives ample opportunity to include keywords throughout the copy organically. A longer article has the detail to answer the questions your audience is looking for. This provides extreme value for them.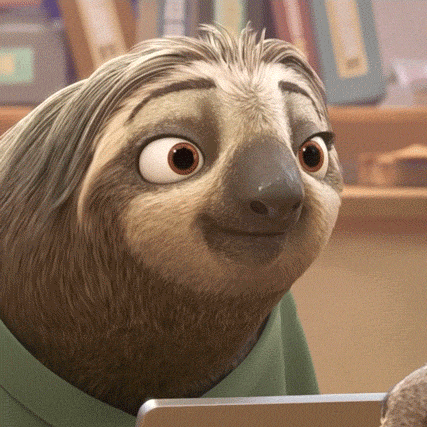 Also, your potential audience will a spend more time on your site reading this content, which is great for SEO. Google also figures you don't want to search the internet high and low for all the information you need, and would prefer to find it in one place. Longer articles also provide numerous opportunities for people to link to your content because there's so much of it! This helps your backlink strategy. Also, longer blogs get more shares on social media.
The other great thing about producing long content such as how-to detailed articles, descriptive guides, e-books, or more. They gives you further chances to stand apart from your competitors. Most of your competition are probably already posting consistent content on their websites for their SEO strategies. But may not be going above and beyond with other strategies like this. You can boost you're own SEO strategy and stand apart by doing so.
SEO Optimised Content Is Easy To Read Content!
The content you create needs to be easy to be read. And easy to understand by the general population. Simplifying your content is about communicating your information in the clearest and most accessible way possible. When you focus on readability, you increase the chance your target audience will actually read and interact with what you've produced.
Our hottest tips to make your content as easy to read include;
Separate the content with subheadings. Try and ensure that text any longer than 300 words have been broken up with a subheading when possible.

Use short and punchy words and sentences. Avoid using a 4-syllable word if a 2-syllable one will do the trick. Also, short sentences are easier to digest than longer ones.
Drop the fancy jargon most people don't even understand. Remember who your audience is when you're writing.
Try and limit sentences that start with the same word. Mix it up when possible.Use Transition words like 'most importantly', 'because', 'therefore', or 'besides that'. These words give direction to your readers.
Make Your Content Engaging With Visual Stuff!
The cliche a picture is worth a thousand words, has never been truer when it comes to visual marketing. Humans process visuals 60,000 times faster than text. While your audience might only retain 20 percent of what they read, they can retain 80 percent of what they see. You need to include visual images throughout your content for this reason. This way your content will be remembered above others.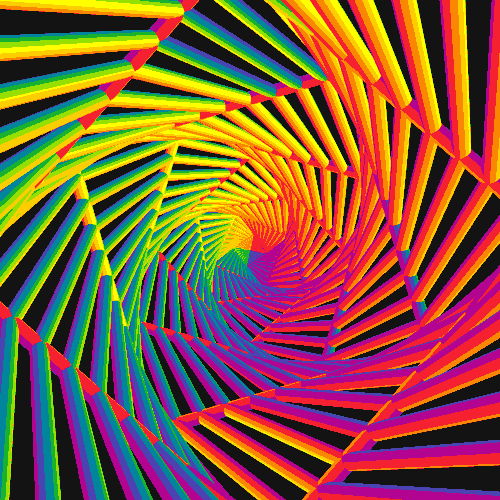 In every article you create ensure you include visuals throughout the content. Even better, spend time creating your own images, graphs, videos & Gifs. Make sure you include your company name and logo on them. This will have a massive benefit for your SEO Strategy as well. It's likely people will use these images in their own content and do the right thing by citing you correctly. This helps gain those ever important backlinks back to your own site!
Even if they don't link to you correctly, you can always use Google search to find them and ask them to. Most will of course agree. So, including visuals has a two-fold benefit for your strategy. It helps people remember your content and gives you more chances at backlinks for better rankings.
Do The Technical SEO Stuff Right In Your Website Backend.
As we mentioned above, there are certain technical elements you need to complete in your backend. We refer to this phase as technical SEO. Its a vital step in the whole process to get the traffic and rankings you need to succeed. If you are not doing these elements correctly, you'll be unlikely to produce great results. It's damaging if the Google bots can't access, crawl, interpret and index your website without any problems.
Before you start panicking, like I do every time I'm forced to attend an event and socialise with. Um, what's that horrible thing called? Oh yeah. Other People. Technical SEO is not nearly as daunting as it sounds. There are plugins you can use to make it simple for you like the Yoast Plugin For WordPress. If you have that plugin, use their traffic light system to help enter the elements correctly.
But if not these are the most important elements that'll help Google bots understand your content –
Always ensure the keyword is in your page title.

Put the keyword in your header.
Don't forget to use the keyword in the name and alt-tag of your image.
Use the keyword in the URL and in the post.
Insert internal links when possible.
Promote the Beejesus Out of Your Content On All Available Channels!
Woohoo! You've created an awesome piece of long-form content to share on your website. Let's just call you JK Rowling and be done with it. I'm kidding. JK Rowling is a queen of the world and we are not worthy of her presence. But you have done an awesome job working finishing this piece and now we need people to read it. This is where you have to promote the beejesus out of your copy on all available channels.
Firstly, post your blog on all your social media channels. Use a content calendar to repost at a different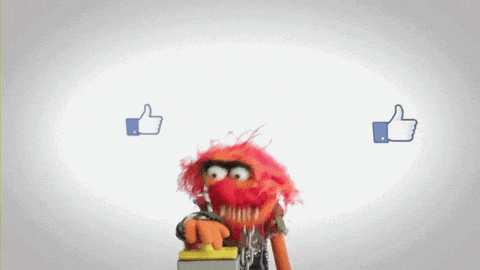 time. Facebook, LinkedIn, Google Plus, Pinterest, Instagram. The works. Experiment with the best times to post to get the best engagement from your audience, and use relevant hashtags to broaden your content's reach. Make sure you encourage your readers to share your content by adding social sharing buttons to each blog.
Send out the articles to all your email list. When possible reach out to influencers in your niche. Even mention them in your articles to try and get their attention. If you find posts similar to your own on a blog that allows comments, feel free to comment and provide a link to yours. Share your content in any community or groups you are on as well.
Or alternatively, let us at Copy That Counts show you how to create SEO-Optimised content that ranks and do it for you. Why not get in touch with our talented team at Copy That Counts, today? We'll generate exceptional content tailored to your brand and industry, that will work in driving traffic and rankings to your website. Fill out the form below or get a quote today!