Before we get into this I need you to repeat me after me; SEO IS A LONG-TERM STRATEGY! SEO IS A LONG-TERM STRATEGY! One more time so it really sinks in. SEO IS A LONG-TERM STRATEGY! I would go as far to say that any company promising to get you the Google rankings of your dreams, within a quick timeframe, are either lying straight to your face. Or performing black hat techniques that aren't sustainable in the long-term. But in saying that, I did manage to get Page 1 Google rankings in a very short time. And you can too with my 3 steps on how to get page 1 search engine rankings in a week!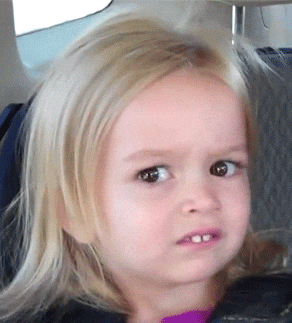 By the way, I get that's a total oxymoron. You're probably as confused as most of my ex-boyfriends throughout our relationship. Let me break it down for you. When we talk about achieving the results you need to make a significant impact on your SEO Strategy, it absolutely 100% take time. That's not in question in any way. There's numerous information out there that supports that statement.
Most brands that are consistently contributing to their SEO strategies and following SEO best practices should set a realistic timeframe of about 6-9 months. It takes time to see a substantial change to the organic traffic and rankings to your site. It does depend on your industry, competition and other factors. But that's a good ballpark figure to use.
There's a lot that goes into your SEO strategy. There's your onsite SEO optimisation, which is the strategies you perform on your own site and the content you create for it. There's the technical stuff in your website backend, to ensure it's in the healthiest place for SEO. And there's your back-linking strategy, so that means getting other high-authority sites to link to you. When you get these three things working well and in conjunction with each other, you'll start receiving the results you need to really drive your business further.
So Where Do You Even Start With Your SEO Strategy?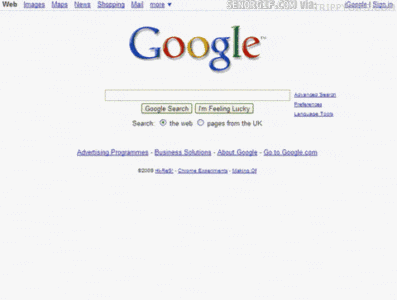 This can all get super overwhelming, especially for small to medium businesses. For this reason, I always advise my clients to start with concentrating their efforts on producing quality content for their website, and ensure it's correctly implemented in their backend. In turn, this will get other sites linking to your content naturally. This is the SEO strategy I use for my own site as well. Which leads us here and to this week's blog; My 3 Steps On How To Get Page 1 Search Engine Rankings In A Week!
Just a bit of history about me. I launched Copy That Counts many years ago, and have achieved most of my business and new clients through word of mouth marketing since. I have mainly been working with big-wig digital marketing agencies in the Sunshine Coast and around Queensland. As well as major agencies in Sydney, where I relocated from over a year ago. I've been helping these agencies with their own SEO strategies, as well as being the core SEO expert behind the strategies for some of their biggest clients.
A few months ago I decided to change my business module. Instead of making big companies even more money, I wanted to work with small and medium businesses to help get them new clients and achieve grow their business through online visibility. I knew I could make a remarkable difference to their business with my SEO tactics. If I could do it for big business, I could definitely help the smaller companies. I also wanted to ensure my copywriting and SEO services were accessible for brands who may not have the resources and budgets of these massive organisations.
A Fully SEO-optimised and edited article
1 Hour Briefing Session
2 x Revisions
Published in Your CMS
A Fully SEO-optimised and edited article
1 Hour Briefing Session
2 x Revisions
Published in Your CMS
A Fully SEO-optimised and edited article
1 Hour Briefing Session
2 x Revisions
Published in Your CMS
When I started to rejig my marketing for this, I had to mix up my own SEO strategy as well. And when I rejigged my new SEO strategy to target smaller businesses, I started to get page 1 Google Rankings with this strategy within a short period of time. And you can, too! Even better, if you follow my 3 steps on how to get page 1 search engine rankings in a week, over the 6-9 months we discussed above, you should be smashing your SEO and getting the SEO results you only previously dream of! This is how!
My 3 Steps On How To Get Page 1 Search Engine Rankings In A Week!
1 Choose The Right Long-Tail Keywords
If your business is of a small or medium size and is reasonably new, ranking for general keywords is going to take time and effort. Chances are, your competition have been around longer. And have been contributing to their SEO strategy during this time and already be ranking for the competitive keywords you want to, too. But if you want a quicker result, choosing the right long-tail keywords can get you the results you need, fast! Possibly even in a week like I did!
Long-tail keywords are phrases of three or more words.  They are less frequently searched terms so they are less competitive too. For instance, instead of Googling "cake" your long-tail search could be "easiest cake to make at home". Instead of "new car" it would be "which new car suits a big family". Capesh? It's simply a longer sequence of words rather than the one core word.
Long-tail keywords make more sense because it's how people search for information in Google anyway. They provide context to your content (try saying that ten times super quick!) and they convert better than short-tail keyword searches. They also help your blog strategy, when you're running out of  ideas to write copy around. They provide value to your reader and answer questions they want to know. And they bring in most of your organic traffic anyway!
It was through content I created around long-tail keywords that got me ranking on Page 1 of Google in a very short time-frame. In fact, one of my articles on Why You Should Use A Local Sunshine Coast Copywriter got me ranking for numerous Sunshine Coast Copywriting and SEO services keywords on the first page of Google, in almost a week after I published it.
To find the long-tail keywords that'll work for you, think about your business and what your unique selling points are. Consider the questions people are asking related to your product or service. Look at Q&A sites and see what people are asking on there to help. Try Google Suggestions or Google Related Searches. Look at what your competition is doing, then do it better. Or mine your analytics to see what keyword phrases lead visitors to your website then further expand that content.
Produce A Super Long, High-Quality Article!
If you want to increase your chances of ranking of page 1 of search engines in a week, then you need to produce articles that are not just of the highest quality, but of an extremely long length as well. As you would be aware, you're expected to produce extremely engaging and informative content that your intended audience gets value from. It needs to be relevant and well-researched and ideally be better than anything else out there. And the latest ranking indicators also show that this content needs to be long-form as well!
We're not just talking around 800-words long. We're talking around the 2000 + wordmark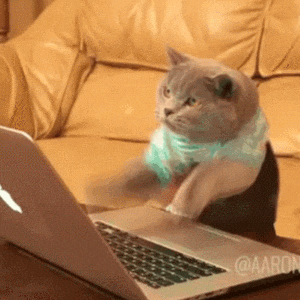 at least. Why? Several reasons really. Long-form content producers higher search ranking results. Posts that are of the 2000 + wordmark perform better as they have more opportunity to include keywords naturally throughout the content. Does it feel like I'm constantly repeating the term "3 steps on how to get page 1 search engine rankings in a week"? Not necessarily, because this article is over 2300 words. So in comparison to the article length, it barely appears at all.
Those posts have more room to provide the detail your audience is looking for so, so they have offer extreme value for your reader. Your users also spend more time on this content. And research also shows that the longer content is, the more chance you have of getting quality backlinks to your site, which we know is essential for your SEO strategy to be successful.
Google also understands that users want to find the information they are seeking in one place. People simply don't want to scour the internet high and low and find tips and information from numerous different sources. They want everything in the one easy to find spot. A longer article has a higher likelihood of providing the answers that your intended audience is looking for in this way. That's why Google ranks them higher.
Ok, that's all great, you may be thinking. But where's the proof? Well, I've put this theory into practice. I've been experimenting with numerous different article lengths for some time. My posts that I have created that rank on the first page of Google have ALL been long-form content and of at least 1500 words. So that's why all my blog article posts have a minimum of 1500 words, because although I want you, my reader, to get as much value out of them as possible. I too want high search rankings as well.
Do The Correct SEO elements In the Backend!
There's a lot of SEO elements that need to be performed correctly in your backend, to ensure your site is easy to crawl and index by the Google Bots. This is where Technical SEO comes in. Implementing it properly is essential for the basic structure of your website to ensure it performs well. It's imperative to do the correct SEO elements in the backend as part of my 3 steps on how to get page 1 search engine rankings in a week, or you'll never get the results you seek. In a week. Or otherwise.
The first two things you need to check is your site speed and whether your site is mobile-friendly. Your site speed is extremely important for how Google ranks you, and whether your visitors will stick around to read your content. If Google sees people are leaving your page within the first five seconds of landing on it, they're going to drop you down in the search results. It doesn't matter how great your content is, if people aren't sticking around to read it, whats the point? You can check your site speed here on Google's Page Speed Tools.
Also, your site being mobile-friendly is essential. There has been a mobile-first index, meaning the mobile version of your website becomes the starting point for what Google includes in their index and the baseline for how they determine rankings. It's simply because users use their mobiles more than desktops to search for information these days.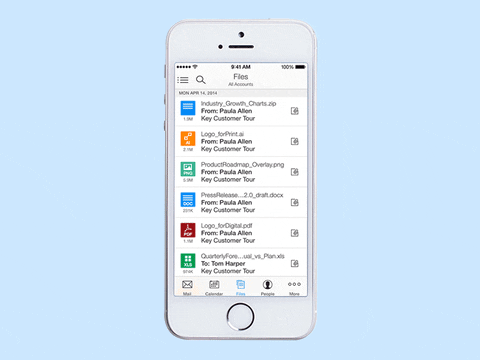 However, if you want to increase your chances of getting Page 1 Search Engine rankings in a week, there are other technical elements you need to perform correctly in your backend. These will further help the bots to figure out what's going on and rank you accordingly. I've listed the crucial elements below;
1 Put The Keyword In Your Page Title.
Title tags are one of the most important elements to ensure search engines can read what your page is about. When a search engine's spider crawls a site, the first thing it looks at is the title. Titles are also the first point of contact for people visiting your site so it's important to put your keyword in the page title for this reason. Research has also shown that entering it at beginning of your title tag may have more impact on search rankings.
2. Put The Keyword In Your Header.
For similar reasons as the page title, it's important to include your keyword in your header as well. Headings are defined with H1 to H6 tags. They carry a lot of weight for search engines as they categorise the content for them. And are the main indicator of what the pages main topics will be. The H1 tag indicates your most important topic so your keyword should definitely be in your H1 tag, and the other H# tags create subtopics. If you can fit your keyword in a subtopic it is also recommended, but only if it reads naturally.
3. Put The Keyword In The Name And Alt-Tag Of Your Image.
The "alt tag" is a commonly used abbreviation of what's actually an alt attribute on an image tag. Google places a relatively high value on alt text to determine not only what is on the image but also the topic of the surrounding text. You need good, high quality, related images for your posts, and you should ensure the focus keyword is included in the alt text when you upload them to your post.
4. Use The Keyword In The URL And In The Post.
A well-structured SEO friendly URL looks direct and brief. It provides a good user experience. Is easy to share. And is optimised for search engines. URL structure can help a page show higher on search engine results pages and impact the decision-making of searches. Ensure you use the keyword in the URL for this reason. Your keyword needs to read throughout your content naturally as well, so make sure you are actively including it throughout your copy.
5. Internally Link To Other Pages On Your Site.
And last but not least. Internal links are important as they read as a street map for your website copy. And gives Google an idea of how your website is structured. They can establish a pecking order of your content on your site. This gives you the ability to give your most important pages and posts more link value than other, less valuable, pages. Internally linking also contributes to your SEO strategy!
So the question remains. Do you have time to follow my 3 steps on how to get page 1 search engine rankings in a week? Do you have resources to create blog articles around the 2000 + wordmark? Optimised around long-tail keywords? And implemented correctly in your backend? It takes even the most experienced content creators amongst us days to research and produce an article of this length. We know these are the expectations of Google to get you the SEO rankings of your dreams. And catapult you past your competitors.
Why not let us do the hard work so you don't have to? Our long-form content is not only affordable but of the highest quality and will get you the results you need to drive your business further. Get in touch with our team today and see what we can do for you! Or fill out the form below;