Are you in the startup stage of a new small business? Whatever new idea you're bringing to the landscape this is an exciting time. You go, Glen Coco! Chances are you're aware of the importance of building a website to show off your new service or product and market it online. You might even be aware of search engine optimisation and how it gets new customers to your site. What you may not know is there are numerous things you can do before launching your new small business and site to benefit your SEO strategy in the long-run. On this week's blog, we discuss what you need to know about SEO before launching your website.
Setting up your new website to be optimised for SEO is half the battle. If you get these things right from the beginning, it puts you in the healthiest position to start achieving the traffic and rankings to your site quickly to see your business grow. Simply picking the right domain name or the right content management system for your business can increase your sites ability to rank well, quickly and effectively. And hey, if you're going to do something, why not do it right from the get-go?
Because we consider you guys as friends, and this has nothing to do with any selfish reasons of our own for creating content for Google so we rank higher, we've created a guide just for you on everything you need to know about SEO before launching your website. We're cute like that. Take a seat. Grab a coffee. And by Coffee we mean wine. Here we go.
All You Need to Know About SEO Before Launching Your Website.
You've Got Your Product and Service, Now Pick A Good Domain Name.

Image Designed by Rawpixel.com
There are numerous reasons why the URL you pick matters. And why your domain structure is important. Getting it right is the first thing you can do to ensure you have no SEO issues down the track. But it's not even just about SEO. Your domain needs to match your company details for branding reasons and ensure customers find you. It needs to be short and snappy and describe what you do. A domain name optimised for SEO purposes is clear what the website is about and the products or services offered.
Ideally, you want to choose a domain name to match your business details precisely. However, this isn't always a possibility. Someone might already own that URL. Or it might be too long to work. But you have options. You can always use your primary keywords instead. For instance, if you are a doctor specialising in skin cancer, you could use www.skincancerdoctor.com.au etc. As long as it's clear on who you are and what you do, it is still suitable for SEO this way.
So what else do you need to know about SEO before launching your website? Keep reading below.
Choose An Effective Web Hosting Company.
Your website needs to be hosted and stored on special computers called servers. Your web hosting company provides that service and your business with the technology for your site to be viewed on the internet. Choosing the right web hosting company has a significant impact on your SEO strategy. Your website host directly affects your website's uptime (so being live) and your site loading speed, which are both rankings factors for SEO.
The web hosting provider you choose needs to ensure your website remains safe and protected from hackers. And accessible at all times. Your website is central to your business success. If it's down your customers can't buy your product or book your service, which is detrimental for your sales. But it also gives your user a bad experience. SEO these days is all about a great user experience, so its harmful for your traffic and rankings as well.
A great web hosting company will show you how they benchmark their performance in terms of speed. They will perform regular backups of your data to a secure and remote server, just in case there's a
security breach and possible loss of this information. They'll have the functionality to install an SSL certificate on your site (also an SEO ranking element). They'll guarantee a high site uptime. And they'll let you choose where your datacenter is located.
Choose The Right CMS For Your Website.
CMS is the acronym for content management system. This is the application websites need to help manage the site and its content from an internal user interface or dashboard. There is a multitude of options and different CMS work better for different types of websites. An e-commerce site would benefit from a different type of CMS than a blog website, for instance. The most popular free CMS's include WordPress, Drupal, Joomla, and PrestaShop (eCommerce sites).
When choosing the CMS for you it makes sense to work with one you're familiar with. If you're experienced in WordPress, continue in WordPress. But if you have experience in PHP and MySQL, as long as it makes sense for your site's functionality, continue with that. Or if you're planning on growing your site substantially over time using plugins and applications – make sure you pick a CMS that has these capabilities.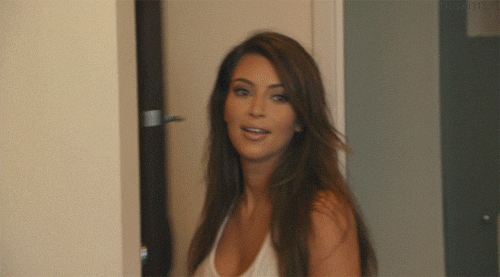 If you're new to all of this and this conversation is as confusing as the Kardashians having "careers", relax. We got you. If you've got a reasonably simple product or service, and not a huge online store. Then the world's most popular CMS WordPress is likely a good choice for what you need.
WordPress users benefit from a simple configuration, ease of administration, and secure code. It's an excellent option for blogs and other websites with a good extensibility beyond blogging with pages and plugins. Most developers are well-versed in WordPress, meaning if you ever need help with your site in the future, you should be able to find a developer that knows what they're doing. And at a reasonable price.
In terms of SEO, WordPress sites rank well on Google. Their templates offer clean code that is easily customised for you to create unique title tags, meta descriptions, and URLs. They offer fast load times that can be made faster through plugins designed specifically for WordPress. And there are some plugins developed specifically to improve SEO—like WordPress SEO by Yoast.
If you need a site with other capabilities and functionality, then get in touch with a Web Developer and ask their advice on the best CMS to use for the site you are looking for.
Do Your Keyword Research Now.

We know SEO is based on keywords. SEO in its most simplistic form is optimising your website so it appears in SERPS (Search Engine Results Pages ). It really comes down to which keywords or phrases people are typing into search engines, and how you can get your website to appear for those searches. If you do your keyword research before your site goes live and optimise your website for your keywords from the beginning it'll help you to start ranking for those key terms quicker.
If you don't know where to start then head to Google Keyword Planner. This free tool is available to anyone with a Google AdWords account, which is also free. Once you set up your details about your website, you'll get a list of keyword suggestions. Also, it's worth talking to your professional network. Reach out and ask them the type of search phrases they would use to enter in search engines if they were looking for your product or service.
When creating pages on your site these are the things you should consider to help your SEO strategy with the keywords you choose.
Try and place keywords in the URL when possible. If you have numerous terms that need to be placed in the URL, separate them with dashes.
Include the keywords in the headers and focus areas on your site. Include them in headings on the top areas of your pages.
Place keywords in your anchor texts and your domain name and meta information.
Use keywords as a common topic or theme for your site throughout.
When you can create content that allows your keywords to be placed as closely together as possible
Make sure your keywords appear naturally throughout your content on each page. Don't over-optimise them and add them just for the sake of it.
Start Creating Exceptional Content for Your Website.
It's no secret your website needs superior content throughout the pages of your site. This content needs to capture the interest of your potential audience. Explain who you are. What you do. And how you do it better than everyone else (your USP's). This all has to be crafted with content that your audience wants to actually read. And with SEO best practices in mind to get you the rankings and traffic you need to see your business grow.
We know content is one of the two most important factors for ranking factors. We're talking about the highest-quality content at that. Your website need to contain pages such as the Home Page, About Us Page, Services/Products Page, Contact Us Page, FAQ and Review/Testimonials pages at the very minimum. You also need a central page for your blog posts, where you'll start posting consistent content for your SEO strategy as well.
Rather than launching a website with one or two pages, you're far better off to create SEO-optimised content for these pages before you go live. Ensure they are highly researched, targeted at your audience and solves their pain points when possible. And when possible create long-form copy as the average first-page ranking article's are of 1500 + words these days.
That's the initial steps to get you started and the main elements what you need to know of SEO before launching your website. If that all seems way too overwhelming why not Get in touch today and see how we can help you instead? We'll help you with any stage of the SEO process to get the online visibility and the new clients you need to succeed, even before you launch your site. Fill out the form below or get a quote today!