I'm guessing by now you've heard of SEO, the acronym for Search Engine Optimisation. You may even understand it a little. Or it might make as much sense to you as people wearing bike pants in public and calling it "Fashion, Darling (I'm looking at you, Kanye, you pompous dick)!". But SEO is here to stay, and your business needs it in every way. Hahaha. I know. That was bad. Anyway, whatever your experience is, I've put together a detailed introduction to SEO for small business. It'll help anyone manage their SEO effectively to help their business grow. Lol. Ok, I'll stop.
Let me take you back to the early 80's. The internet was in the works, but not what we know of today. It was a strange time, you guys. People had to speak to each other in person to communicate. Instead of stalking your exes social media, you had to hide in their bushes in real-life to see what they were up to. Which was a massive effort, and frowned upon for some reason. And companies had to market their products the old school way through word of mouth, door to door sales and traditional advertising like television and radio.
Before Search Engines, We Needed The Internet.
Then along came the internet. I won't delve too deep into how the whole internet came about because we will be here all day. But basically, a whole lot of uber-smart dudes and dudettes worked on a heap of engineering and software stuff over time. Eventually, this began to assemble the "network of networks" that became the modern internet. Whilst this was in the process for a while, many scientists had already predicted the imminent existence of a worldwide network of information.
The online world started progressing towards the internet we understand today when computer scientist Tim Berners-Lee invented the world wide web. The world wide web became more and more popular as more and more information became available. Meaning, there became a need to find a way to organise information so people only accessed what they required. So, the first search engines were developed.
Before Search Engine Optimisation, We Needed Search Engines.
Many primitive versions of search engines were invented soon after the internet itself. The first one we know of was named Archie. It searched FTP sites and generated an index of downloadable files. Dozens of other search engines were designed since then, all using different systems to organise information.
This continued over time. Some were bought out. Others are still tinkering on. The three most popular search engines used today are Google, Yahoo, and Bing. Fun fact, Google, originally invented in 1996, was originally named BACKRUB. Why? I don't know. I have questions too! Created by Larry and Sergey, it used backlinks for search and ranked pages using citation notation. Any mention of a website on another site would count as a vote toward the mentioned site. This is still one of the two most important ranking factors Google use today.
Over time all search engines progressed towards different techniques to rank websites. For the sake of this article, we're going to concentrate on the updates and algorithms made by Google, as it has the most significant market share. In fact, according to StatCounter Globalstats it has a whopping 90.31% from July this year. Um, Yahoo and Bing, Who?
So What Are Algorithms And What Place Do They Have In Our Introduction To SEO For Small Business?
There are billions of websites floating around the internet. But because people have the attention spans of 5-year-old kids with ADHD, we demand helpful and relevant results, instantly. Google's Algorithms consist of a number of ranking systems that analyse what you are looking for and put them in order for you, quickly and efficiently.
As Google's evolved over time, so have their algorithms. In 2019, they have a number of factors to understand your searches in finer detail and present it to you in the best way. Thanks to our friends at Wordstream who have provided a detailed guide and timeline of the Internet's Search Engine's History, here's a list of the most notable changes since 2007.
A Time Line Of The Major Changes and Algorithms And How This Affects Your Introduction to SEO For Small Business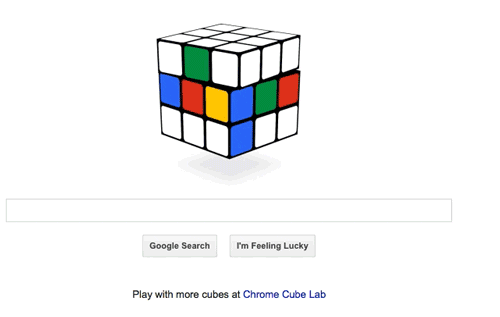 In 2007- Google updated it's SERP (Search Engine Results Page) moving forward for "Universal Search". This included a listing of 1O search engine result pages with things like news, images, and videos.
In 2008 – Google releases "Google Suggest" which is the dropdown of suggested topics relating to inquiries we've come to love down.
In 2010 – "Google Instant" was launched. It insured users receive real-time search results as they type their queries. Cool, huh?
In 2011 – Google started to get real serious and launched major algorithms updates. They basically came and f*cked shit for those doing pretty dodgy things. The first major algorithm was Panda and released in 2011. It focused on rewarding sites with quality content and penalising those who don't. The biggest websites affected were scraper sites and content farms.
In 2012 – Penguin was released and followed in Panda's full steps. It targeted deceptive webmasters buying links. Also, Pigeon was released with the intent of helping more accurate local search results.
In 2013 – The Hummingbird Algorithm was released and focused on understanding the intent behind a search, rather than how it was written.
In 2014 – Google actively prioritises website security and uses HTTPS as a ranking signal.
In 2015 – The appropriately named Mobilegeddon is released to ensure mobile-friendly pages are ranked higher in search results. Also, in 2015, Google announced that machine learning has played a role in its algorithms. It's named RankBrain.
In 2016 – Google releases the unofficially named Possum algorithm which focuses to ensure local search results are not manipulated by spammy sites. Also, the Penguin algorithm goes real-time. Google also announced Penguin is the most important ranking algorithm.
In 2017- Google begins sending sites straight to the naughty corner that use aggressive advertisement or pop-ups that damage the user experience. And Google search algorithm update known as Fred starts to penalise sites with low-quality backlinks. And those that priotise making money over user experience.
A Detailed Introduction to SEO For Small Business: Why Were These Algorithms Necessary?
Why? Because us humans can't be trusted to have nice things, that's why. If there's an easy option, we'll take it. Throughout time, webmasters would attempt techniques to manipulate search engines to rank their sites higher, instead of doing the hard work to get there through merit. These techniques are referred to as "Black-Hat" and attempt to trick search engines by performing tactics against the search engine guidelines.
WE'VE LISTED SOME OF THE MOST COMMON BLACK-HAT TECHNIQUES HERE.
KEYWORD STUFFING
Which means entering keywords unnaturally and excessively throughout your content text.
IRRELEVANT KEYWORDS
Using irrelevant keywords throughout your content that doesn't relate to the subject matter.
HIDING TEXT
Hiding text in your site. Whether that means making it the same colour as the background or formatting it in your code so you can't visually see it, it's not ok.
OVER-OPTIMISING YOUR ALT DESCRIPTIONS
Similar to keyword stuffing, its the practice of adding text unnaturally and excessively throughout your alt-description images.
DUPLICATING CONTENT
Plagiarising or copying a significant amount of content from another site.
CLICK BAIT
Using headlines that are not accurate, just to get people clicking on the content.
HIDING LINKS
Similar to hiding texts, hiding links by using the same technique.
Plus many other deceptive techniques. This all sounds pretty dodgy, and it was. But in defence of the marketers and webmasters of the time, they were only putting into practice what they knew to work. Taking shortcuts was rampant back in the day and the standard way of going about things. But unfortunately, they needed to change their tactics and commit to doing things the way Google wants. Or it'll result in unrepairable damage to their websites. A Google penalty is devastating and many businesses don't recover.
A Detailed Introduction to SEO For Small Business – So What Does This Mean For SEO Today?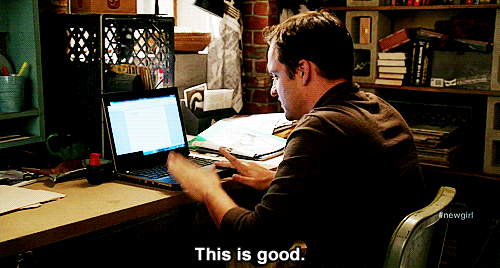 If you talk to the marketers of yesteryear who would use the dodgy tactics to deliver results easily and quickly. They might be bitter about the time and effort needed for SEO to work today.
There is no doubt the amount of work is significant, and you need to be patient. I recommend to all my clients to invest at least 9 months into their strategy before they start seeing results. There's simply no shortcuts or quick wins. It is what it is.
The Only SEO Strategies That Work Today Are White-Hat!
The only SEO strategies that work in 2019, and are sustainable for the long-term, are what we refer to as White-Hat Techniques. Also known as ethical SEO, it refers to those that focus on humans and their user experience, instead of taking short-cuts to try and manipulate search engines. These are of course, compliant with the search engine guidelines.
In most cases the difference between Black-Hat Techniques and White-Hat Tactics are obvious. But as a general rule of thumb if its sounds too good to be true and promises to work "instantly"; It's likely a black-hat technique. You are always better to be safe than sorry. It is never worth risking a penalty just for a quicker result.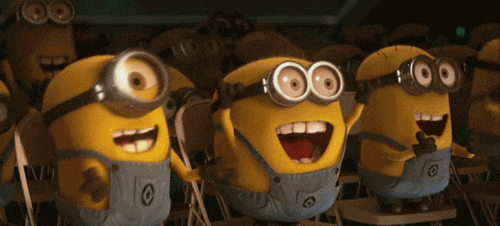 SEO today is an investment in your business. It will take time and resources. The best thing about SEO these days is there are no blurred lines. Search Engines are extremely clear about their expectations of you. There is a multitude of information out there to guide you on what is needed to achieve the rankings and traffic for your business goals.
This also means if you're still willing to take shortcuts in 2018. When you have so much knowledge and intelligence out there that recommends you not to. That gives you the guidance needed to head in the right direction. Then you have no-one to blame but yourself when you get penalised by Google for doing the wrong things. Google is extremely advanced and will discover what you are doing. It's only a matter of time.
At Copy That Counts, we are a local Sunshine Coast SEO Company. Our strategies incorporate the three major types of Search Engine Optimisation techniques used. We ensure these White-Hat tactics really work in conjunction together, to start seeing the results you need to see your business grow. We've listed them below.
TECHNICAL SEO
Technical SEO refers to what is happening in the backend of your website to ensure both the Google bots and your potential audience can navigate through your site easily. When all the elements like your metadata, H-headings, alt-attribute tags etc are implemented correctly, it means it's easy for your site to be crawled or indexed easily.
ONSITE OPTIMISATION
Onsite optimisation refers to techniques used to optimise your own site for SEO purposes. When you've completed the technical SEO elements correctly above, it's imperative to create relevant, engaging and unique content for your website. On your website you need to ensure you have authority information throughout your onsite content and the blogs you contribute to consistently.
OFFSITE OPTIMISATION
Offsite optimisation is the actions you implement outside of your own website to impact your rankings within search engine results pages (SERPs). When other reputable and high-authority sites link to your own, it helps Google see you as an authority in your niche and that you are trusted by others. Then it ranks you accordingly. When you complete offsite optimisation, you're using different techniques to encourage other sites to link to yours. 
According to Andrey Lipattsev, Search Quality Senior Strategist at Google, high-quality content and link building are the two most important signals that Google takes into consideration in how they rank your website. So it makes sense to concentrate on those tactics. But your small business might not have the time, budget or resources to do so. So here are the tops things anyone can manage to help with your SEO Strategy for your small business.
A Detailed Introduction to SEO For Small Business – What You Can Do For Your Small Business SEO Today!
SET UP YOUR GOOGLE MY BUSINESS PAGE.
It is completely free and will help you appear in local searches. Simply head to Google My Business To Sign-Up.
ENSURE YOUR SITE IS MOBILE-FRIENDLY.
Mobile-first index is here, which means you'll eventually lose your rankings if you're not mobile-friendly. There are many plugins available to easily upload in your CMS to turn your website into a mobile-friendly version.
 GET TO KNOW YOUR GOOGLE SEARCH CONSOLE.
Also known as Google Analytics. It shows you who your potential customers are, where they come from. And what they are doing when they come to your site. Google provides a Google Training Academy which is free training to help you with your GA.
ENSURE EACH OF YOUR WEBSITE PAGES HAVE MORE THAN 750 WORDS.
In fact, the more the better. An average 1st Page Ranking now has 1,890 words. Communicate as much information as you can about your industry and niche on your website through your website pages.
COMPLETE KEYWORD RESEARCH IN YOUR NICHE.
Think about what people are likely to be putting in Search Engines to find you. And use tools like keyword.io to help find more terms. List all these key terms down and then start writing blog content around them.
LAUNCH A BLOG AND COMMIT TO CONSISTENTLY POSTING.
Content is one of the two biggest ranking factors for Google. Consistently posting on your blog will help your SEO strategy significantly. Always make sure the content is unique, informative and engaging to your audience.
ENSURE EACH PAGE HAS UNIQUE META TAGS.
Meta title and description tags help both the Google Bots and your potential audience understand what's happening on each page. And encourage them to click on them.
Or if this all sounds too much, get in touch with us and we will do the hard work for you. At Copy That Counts, we have the ability, expertise, and knowledge very few other agencies around Australia have. We've been involved in some of the best SEO strategies for some of the biggest digital agencies, as well as many of the biggest companies in Australia. But we prefer to work with small to medium businesses to help them get the results they need to drive their business further.
What are you waiting for? Get in touch today and see what we can do for you! We will create an SEO strategy for you that'll get you online visibility and the new clients you need to succeed. Fill out the form below or get a quote today!